The Niagara Alpaca Shop "Reimagined" for 2020
We are happy to announce that the Niagara Alpaca shop will be open and "reimagined" for the fall 2020 season! We will be enacting safety and distancing practices for ourselves, our consignors and the public to reduce risk of Covid 19. To do this we are proud to be moving our shop into our event barn for the season. The shop will open Labor Day weekend Saturday September 5th and Sunday the 6th and run into December, weather permitting. Regular shop hours will be open Saturdays and Sundays from 11:00 a.m. to 4:00 p.m.
We are happy to be able to provide this 2,000 square foot space to sell our wonderful alpaca products and handmade gifts. We hope you will join us as we continue to share our love of alpacas while supporting fair trade and our local artisans.
Place check this website or call the shop (716) 439-4551 for up-dated information.
Best, George and Diane
---
The Niagara Alpaca Shop
George and Diane's knowledge of alpacas and alpaca products is first hand including breeding, birthing, boarding, training, shearing and fiber preparation.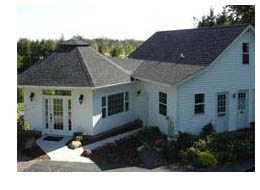 For over 20 years they have been involved with local, regional and national alpaca organizations. They deal with the major fiber cooperatives and international manufacturers. This experience has helped them select only the finest quality yarn and garments. The quality of alpaca products from the cooperatives and manufacturers has improved tremendously since the shop was opened in 2007. For example customers can now select from a wide variety of blends including cotton, silk, bamboo and nylon. This not only provides a price range in products but makes everyday items such as socks washable and more durable.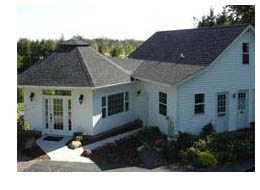 The Niagara Alpaca Shop has arranged for numerous artisans to supply the shop with hand made, hand dyed, hand knit and hand woven products. These items are very high quality and one-of-a-kind. The shop has also made arrangement for several regional textile mills to produce yarn and end products from their fiber. This has also been an exciting adventure.
Guests can now view the alpacas while holding the end products in their hands. Several new lines of clothing including the Kuna line have been added which adds to the offerings. Kuna is an international high fashion manufacturer. These products bring diversity and interest to the shop. With over 30 different kinds of socks and hundreds of other items there really is something for everyone! Stop by and try some on. You will be very happy you did.
---
Products you will find at Niagara Alpaca Shop Include:
• Scarves
• Fiber
• Yarn
• Ruanas
• Capes
• Hats
• Shirts
• Sweaters
• Blankets
• Throws
• Socks
• Gloves
• Coats
• Long Johns
The Niagara Alpaca Shop features over 40 different sock designs and blends to meet a wide range of your needs. These include therapeutic, dress, severe weather, high, slipper and more.
About Alpaca Products
Niagara Alpaca Shop sweaters, coats, accessories and yarns are made from soft and luxurious alpaca fleece. Alpaca fiber is light weight, stronger than wool, does not absorb body oils, needs less cleaning, silky to the touch and has no prickle factor. Since it has no lanolin like wool, it is also hypoallergenic and resists soiling. Alpaca fiber is sustainably produced and harvested making it a natural choice for todays eco-conscious consumers.
Treat yourself or a friend to Alpaca… truly affordable luxury.